Welcome to Gokinjo Monogatari Wiki.
The Wiki that anyone can edit.
Please look over our policies before editing.
We are currently editing over 118 articles, and 199 files since June 17, 2012.
Welcome Gokinjo Monogatari Wiki!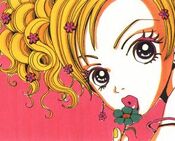 Gokinjo Monogatari Wiki is a fan-created encyclopedia about the manga, Gokinjo Monogatari written and illustrated by Ai Yazawa. This includes chapters, episodes, characters, and anything else related to Gokinjo. The wiki format allows anyone to create or edit articles, so we can all work to make a comprehensive database.

About this wiki...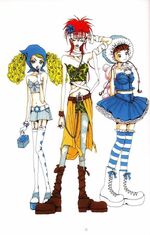 Don't know anything about how to edit? Here are some guides that can be helpful for you: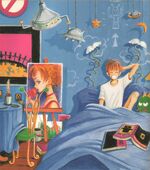 Don't know how to help or improve this wiki? Here are some links that can guide you: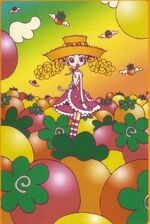 Here at Gokinjo Monogatari Wiki we have some rules for the users behavior and edits. Follow this small list of rules and you will have a great time here:
Foul language is not allowed under any circumstances.
Illegal content is forbidden on the Wiki.
Vandalism will result in an immediate and one week ban.
All of the pages should include real, factual content.
If the edits you make do not provide anything to the wiki, you'll be warned.
If you continue with those edits, you'll be banned.
About Gokinjo Monogatari
Gokinjo Monogatari (ご近所物語, lit. Neighorbood Story) is a Japanese manga series by Ai Yazawa. It was previously serialized in Ribon from 1995 to 1997, and published by Shueisha into seven volumes. The manga was reprinted in 2005 featuring different covers. The story centers around Mikako Kouda and her friends, they all go to Yazawa School for the Arts and start a group called Akindo together.
A fifty-episode anime series was adapted from the manga and followed by a short film that retells the beginning of the story. Also a series of light novels titled, Gokinjo Monogatari: Fashionable Love Story were published from 1995 to 1998, and an artbook, Welcome to the Gokinjo World in 1997.
Characters from Tenshi Nanka Ja Nai make cameos in Gokinjo, most notably Ken Nakagawa, who looks strikingly similar to Tsutomu. Yazawa's later work, Paradise Kiss continues the story of Gokinjo Monogatari, but can also be considered a stand-alone sequel. Many characters such as Mikako and Tsutomu reappear, and other characters like Miwako Sakurada are focused on more. Read more...
Characters
How to help
All pages can be edited and you are welcome to join us and contribute to this wiki. Everyone is free to create a new page or edit an existing one. If you have any questions about the wiki or helping out, you can ask one of Gokinjo Monogatari Wiki's administrators.
If you are new to wikis, you may want to read the help page.
A list of all help pages can be found in .
If you want to help but you're not sure where to start, try improving the various articles by expanding them.
Another helpful activity would be to check the list of wanted pages for frequently linked-to articles that don't exist yet.
You can find a list of useful templates on .
If you want to experiment with editing a wiki, please do it in a

sandbox

, not in articles.
<createbox> width=24 break=no buttonlabel=Create new article </createbox>
Featured character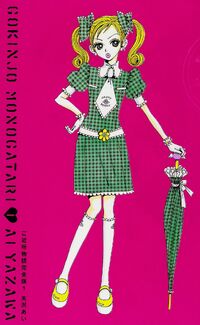 Mikako Kouda
Mikako is a main heroine of Neighborhood Story (Gokinjo Monogatari), manga by Ai Yazawa which also was adapted as anime series, movie and drama CD. Mikako made her debut in 1995. Starting from September 19, 2005, Gokinjo Monogatari had being republished.
She is very passionate, stubborn and ambitious student at Yazawa School for the Arts. Mikako is very inspiring character, who has a goal in life and who is determined to reach it. She dreamed to become fashion designer since childhood, but what about her growing feelings to her next door neighbor Tsutomu Yamaguchi?
Mikako is also admirable older sister of Miwako Sakurada in sequel Paradise Kiss.
---
Did you know?
...that that an artbook,

Welcome to the Gokinjo World

was publised in 1997?
...that the manga was republished into four volumes in the early 2000's?
...that Ai Yazawa is a big fan of Rumi Shishido, the voice of Mikako?
Poll