Yazawa School for the Arts (Yazagaku)
Yazawa School for the Arts (Yazagaku)

General information
Location
Tokyo
Residents
Principal
Yazawa Ai
School type
High school of arts and design
Affiliations
[Source]
Yazawa School for the Arts. Also nicknamed Yazagaku for short. It is a high school that has four main courses: fashion design, interior design, visual design, and industrial art design.[1] This is one of the main places of Gokinjo Monogatari, where characters spend a lot of time, learn their craft and meet new friends.
At this school students learn how to be fashion designers, models, graphic designers, interior designers, visual artists, etc. The main character of Gokinjo Monogatari, Mikako Kouda, studies fashion design here, while her best childhood friend Tsutomu Yamaguchi studies visual arts.
Year 1 – Freshman Year, (16 years of age).
Year 2 – Sophomore Year, (17 years of age).
Year 3 –  Senior Year, (18 years of age).
Curriculum
[
]
Throughout the morning, students attend general classes in English, health, and science. In the afternoon, they attend courses in their area of study.
Principal
[
]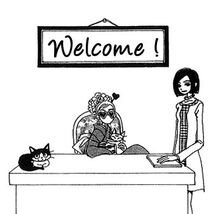 Yazawa Ai, comic projection of the author, is the eccentric principal of Yazagaku.
Teachers
[
]
This school has one of the best teachers of fashion design, Hamada-sensei.
Festivals
[
]
Every year students shows their achievements by participating in art exhibitions and fashion shows at the Yazagaku Festival. Competitions are serious here, especially for senior year students. Prizes for students, who won first place in the fashion show, for example, are given the opportunity to study abroad.[2]
Behind the scenes
[
]
Yazagaku is named after the mangaka, Ai Yazawa. Yazawa studied fashion design in college and used her course as inspiration for Yazagaku.
Appearances
[
]
Other
[
]
This school also appeared in Paradise Kiss.
References
[
]